Prograde Lean Meal Replacement Review
With millions of people looking to drop pounds, the weight loss industry is making a fortune on the hundreds of products out there designed to help with weight loss. The only problem is these products don't always deliver on what they state leading people down another dead end.
Each year, millions of dollars get spent on weight loss aids and supplements. For the most part, these products are either thrown out or are sitting in the back of a closet or drawer collecting dust as they never gave any results. For those of you looking to lose weight at a safe yet fast pace, Prograde Lean Meal Replacement may be just what you need to help you achieve weight loss goals.
What is Prograde Lean Meal Replacement?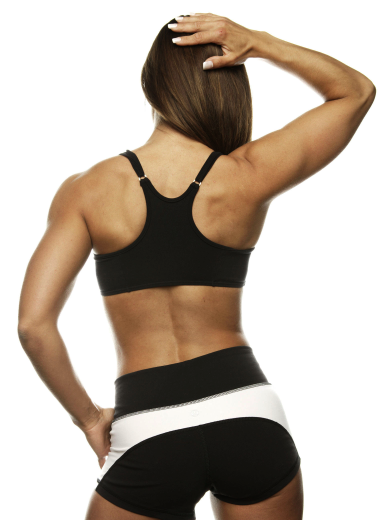 Prograde is a company that started by 2 professionals. They became frustrated with trying several different products with little to no results. The quality of the products was poor and they didn't want other people using them or wasting money. So, they came together and created what became known as the Prograde line of products. The product line became designed to help those looking to lose unwanted weight. This company has helped people everywhere lose saddlebags, muffin tops, beer bellies and bellies from baby weight.
This meal replacement shake allows you to stay full in between meals and most people use it to replace one of their meals during the day. Loaded with protein, it helps keep you satisfied longer allowing you to eat less which has a domino effect of losing weight. This shake also gives your metabolism a kick start, allowing you to have the energy to get up and move around. This is another important component to losing weight.
Nutritional Information
As with any shake or meal replacement it's always important to consider what you're putting in your body. The amount of protein in this protein powder is an impressive 35 grams. This is more than double of what you find in the typical protein shakes.
There are amino acids in the powder also that offer 3.1 grams of Leucine which is an essential amino acid. This targets muscle growth and helps speed up your metabolism. Guys, if you're looking to gain muscle, this is the powder to incorporate into your daily routine. This is especially beneficial to you before or after a workout. Strenuous exercise and strength training can put strain on your muscles. That's why a good protein powder is recommended to help with repairing sore muscles.
Some of the benefits of the nutritional information you'll find in this product include:
Contains 8 grams of fiber allowing you to feel satisfied longer
Various vitamins and minerals that the body needs
No artificial sweeteners or additives added, but Stevia does give it a sweetened flavor
Gluten free formula that contains no modified ingredients
How it Works
The professionals bringing you Prograde Lean Protein Powder work hard to bring you only high quality products that help you lose weight once and for all. This powder helps you lose weight in two very important ways which include:
It burns more calories with each serving as it contains 24 grams of protein that help boost the metabolism
You'll feel fuller for a longer period of time unlike other protein powders you'll find on the market
A special process of purification takes place resulting in preservation of the glycomacropeptides which signal the brain into thinking you are full rather than allowing you to eat and eat more than you should
Blood glucose levels are maintained as the absorption of glucose is slowed down in the blood in turn reducing the urge to eat
Insulin levels are decreased making it a lot easier for the body to break down fat rather than it accumulating in those hard to lose trouble spots
Other Advantages of Prograde Lean Protein Powder
Along with losing weight, you'll find the following benefits over a period of time:
You'll feel younger and full of energy
You'll gain back that once sexy body that's been hiding for so long
Your mood increases as does your outlook on everything
You'll look and feel a lot younger
You'll be able to live a healthy and active lifestyle like you want
Prograde Lean Protein Powder has found its way into the pantry and shelves of people everywhere. Scientific studies have been done showing just how effective it can be, and if for any reason at all you aren't satisfied you have the upper hand of sending it back for a no questions asked refund! You have nothing to lose but unwanted weight!